1926 Yagi-Uda Antenna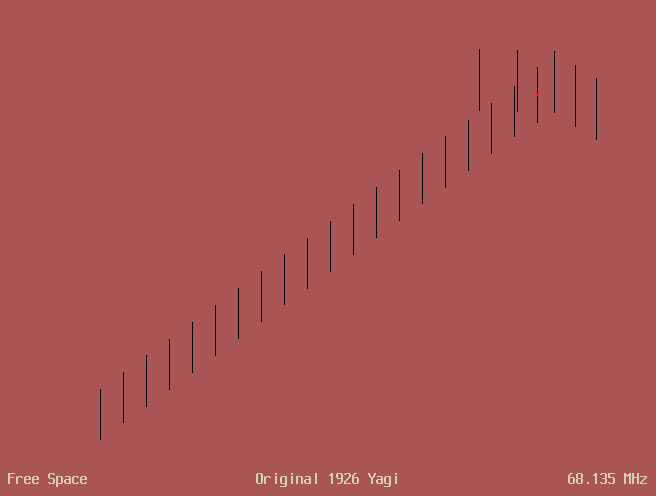 I ran across the original 1926 paper by Hidetsugu Yagi and Shintaro Uda and decided to model the shorter of the two antennas described. I used the AO 9.67 Antenna Optimizer.
Modeling Results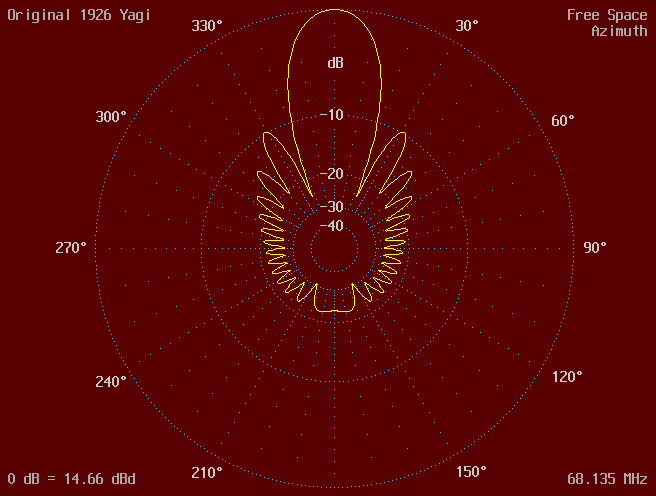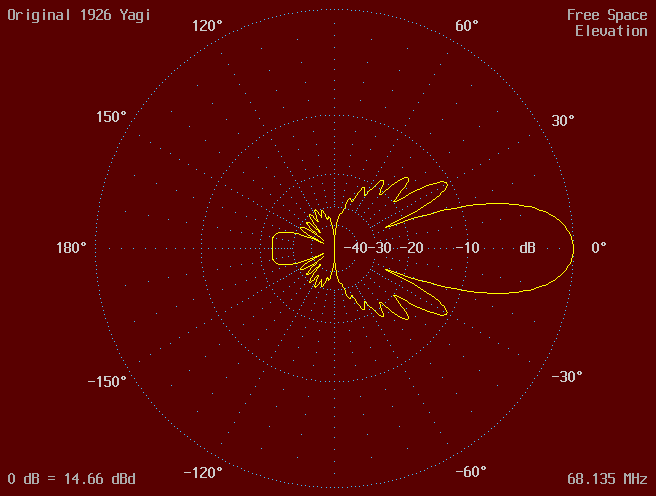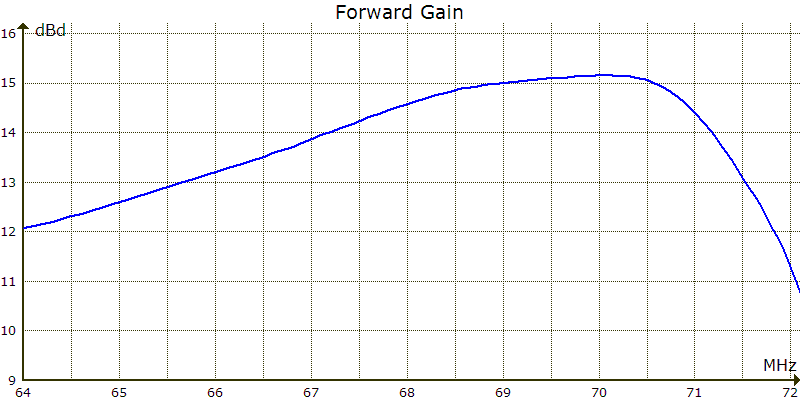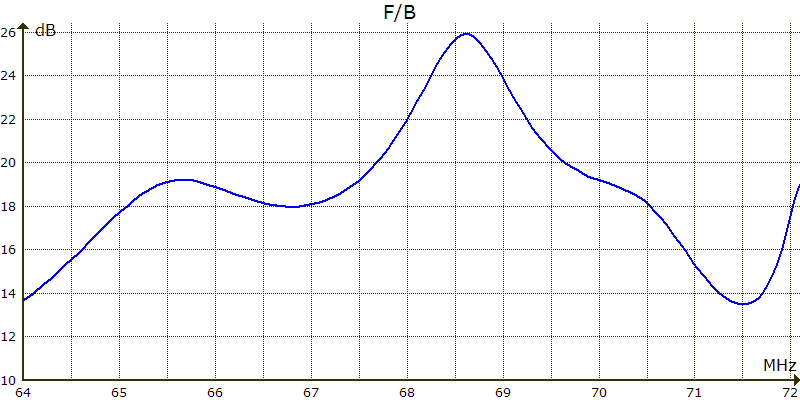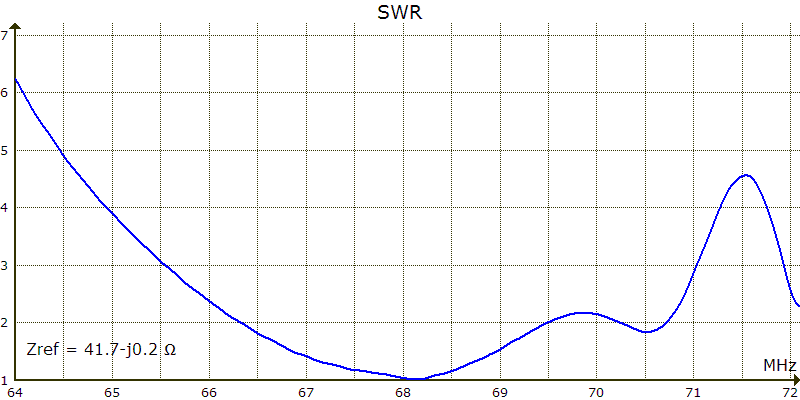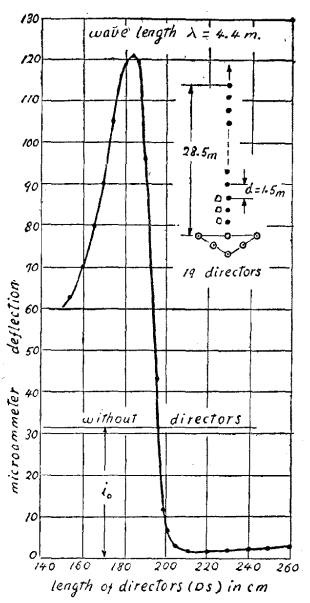 The 1926 paper did not specify element diameter. A later paper by Uda describes the directors as telescoping brass tubes and provides the curve above. Response peaks for a director length of about 184 cm. Modeled gain peaks at 184 cm for an element diameter of 1.36 cm. I set driven element length, also not specified, to 196.5 cm.
Antenna File

Original 1926 Yagi
Free Space
68.135 MHz				; wavelength = 4.4 meters
25 brass wires, centimeters
1     0    0 -98.25    0    0 98.25 1.36
1  -110    0 -110   -110    0 110   1.36
1     0 -220 -110      0 -220 110   1.36
1     0  220 -110      0  220 110   1.36
1   -55 -110 -110    -55 -110 110   1.36
1   -55  110 -110    -55  110 110   1.36
1   150   0   -90    150    0  90   1.36
1   300   0   -90    300    0  90   1.36
1   450   0   -90    450    0  90   1.36
1   600   0   -90    600    0  90   1.36
1   750   0   -90    750    0  90   1.36
1   900   0   -90    900    0  90   1.36
1  1050   0   -90   1050    0  90   1.36
1  1200   0   -90   1200    0  90   1.36
1  1350   0   -90   1350    0  90   1.36
1  1500   0   -90   1500    0  90   1.36
1  1650   0   -90   1650    0  90   1.36
1  1800   0   -90   1800    0  90   1.36
1  1950   0   -90   1950    0  90   1.36
1  2100   0   -90   2100    0  90   1.36
1  2250   0   -90   2250    0  90   1.36
1  2400   0   -90   2400    0  90   1.36
1  2550   0   -90   2550    0  90   1.36
1  2700   0   -90   2700    0  90   1.36
1  2850   0   -90   2850    0  90   1.36
1 source
Wire 1, center

---
September 27, 2018

88–108 MHz